PHONE: (844) 831-8084 Toll FREE inside U.S.
WARNING: This class is NOT for beginners!
Hitting a bad shot off the tee can ruin a hole. Learn Todd's secrets to approaching and hitting one of the most important shots you will make… the driver off the tee.
At Last... An Advanced Training Masterclass For The Most Important Club In Your Bag - The Driver.
Your Step-By-Step Blueprint To More Fairways & 15 More Yards...
"Todd, what's so "special" about this class compared to all the other instruction you've put out about the full swing?
The differences are major and can be broken into two main categories:
This is more in-depth full-swing coverage and training (by FAR) than what you've seen at ANY school or in ANY product we've ever created.
It's not some 60 minute video highlighting the fundamentals and mechanics of Moe's swing. I'm going "all-in" to get you to hit more fairways and gain more speed and yardage by teaching you the most advanced stuff that I know.
So you're getting brand new, in-depth, structured training for YOUR game. And I'm backing it up with LIVE, on-course Q&A for a full hour every week. This exclusive Q&A session is only open to students. Questions and answers are done on the course and range answering the most common questions from the week's lessons.
I'm covering more than just fundamentals in this class... which brings me to the biggest differentiator for this class:
This Masterclass is about how to MASTER your driver from the ground up - going well beyond simple mechanics and form.
I'm taking this beyond the practice tee. Get the real step-by-step, techniques I use to master tee shots in every scenario.
This class focuses more on actually playing on the golf course. It is training designed (and guaranteed) to get you real improvement with what I believe is the most important club in the bag - the driver.
I'm dead serious that if you follow and practice what I teach, this 6 week Masterclass will add 15 straight yards to your driver. If it doesn't, I want to refund you. That's how confident I am in this new training and in-depth approach.
Which brings me to how the class is structured... Keep reading to see exactly how it works, and if you've got questions, call Tanya toll free at (844) 831-8084.
---
Your Step-By-Step Blueprint to Chopping 5 Strokes Off Your Score…FAST!
Step 1: Watch the Masterclass and Q&A Sessions
The Advanced Long Game Masterclass consists of 6 weeks of in-depth video lessons that hand you my most comprehensive training on how to get in the perfect driving address position, what driver you possibly should be hitting, how to approach a driver when you walk up to the tee box, what angle you should be hitting your driver from, the mechanics of the swing and much much more...
Every Monday I give you new structured lessons via a special private member's only area. Plus recordings of the 1 hour question and answer session, where you'll watch me answer all of the follow up questions about the week's lessons.
Whether you're just starting to play golf or a seasoned veteran of the links, this training is engineered to provide you with the quickest route to mastery with your driver. It's the exact same training I give to my students who fly in and pay my top-tier fees for multi-day personal lessons.
---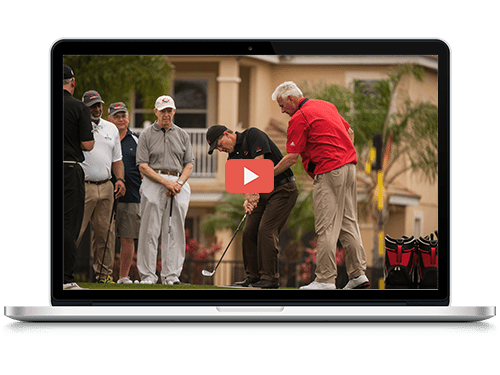 6 weeks of Training Videos Delivered To Your Inbox Weekly Plus LIVE Q&A
---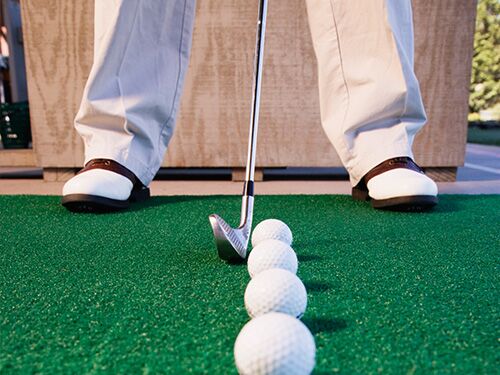 Get Customized Drills Specific To Every Week.
Step 2: Do the Drills
At the end of each lesson, I'll give you some drills and games to help you accelerate your long game improvement. These are simple, easy to perform practice sessions that you can do at your local club.
These drills are customized to each training module for maximum improvement with minimum time and energy expenditure. So you can rest assured that you're actually moving the needle forward every time you commit to practicing one of these drills.
You'll literally be AMAZED at how quickly your long game will start to take shape…and how fast you'll see results!
Step 3: Play!
You'd be surprised how many students pay good money for my lessons and spend hours at the range…but never actually put their newfound skills to use.
Whether it's a time issue or a loss of interest, it's truly a shame—because they're now armed with everything they need to make the kind of long game shots that cause their scores to plummet (and their playing partners to start sweating).
So I urge you—if you commit to becoming one of my students and taking part in my Advanced Driver Masterclass, don't just "talk the talk". Make sure you "walk the walk" as well, and show off your brand new game to everyone at the club!
---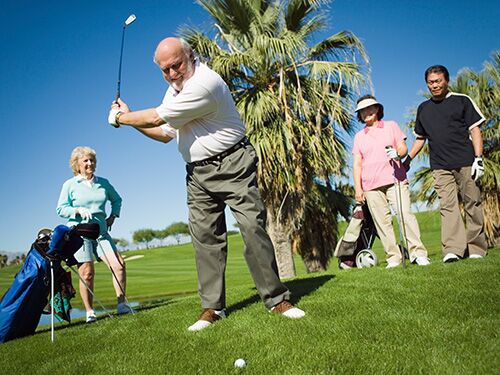 This Exclusive Program Is Designed So you Can Keep On Playing As You're Learning
---
9 Players Who Should Enroll in the Advanced Short Game Masterclass…
---
1. Newbie Golfers who are just learning the game and need to avoid establishing bad habits
2. Intermediate Golfers who are trying to break 80 but just can't seem to cut those last few strokes
3. Advanced Golfers who have a decent long game already, but want to crank it up to another level
4. Long Drivers who impress with their length but crumble when it comes to direction
5. Older Players who struggle with back and hip pain when driving the ball
6. High School Players who want to win more matches and generate scholarship offers
7. Anxious Players who tend to freeze up when faced with a new tee-box situation
8. Poor drivers who have tried everything in the book to help them shake the yips (and failed)
And finally…
9. Every Player who's tired of handing over his hard-earned dollars to that mouthy, annoying blowhard in your foursome at the end of each round!
---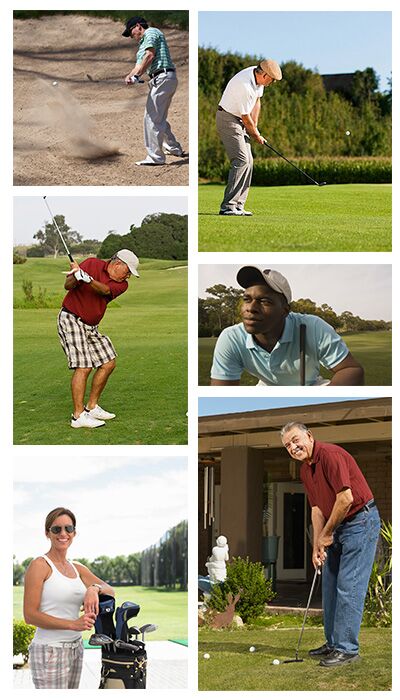 ---
The Graves Golf Academy is Different…
Yes, you can find other trainings that cover the driver, but the Graves Golf Academy approach is unique because it's built on solid, proven-to-work foundational principles that come from the world's greatest ball striker, Moe Norman…
And while Moe's consistency was a marvel to behold, many people don't realize that his distance - even as the years added on and he put on some pounds - was equally incredible. That's why we've taken those tried-and-true single plane principles and put them into the most comprehensive, results-driven long game improvement program ever developed.
If that sounds like what you've been searching for, then welcome! You've found your home.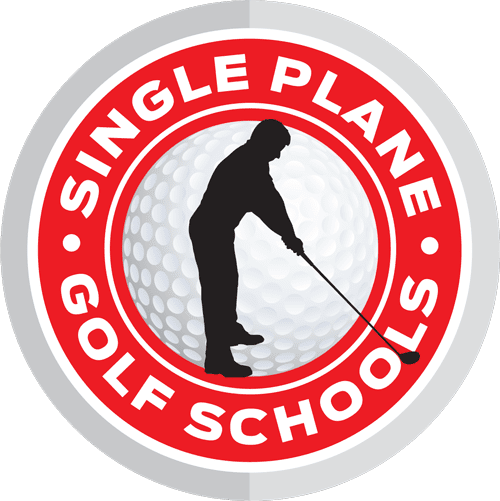 Masterclass Breakdown:
Program Details and Description
A Quick Note From Todd Graves:
Yes, this is a lot of material - but this is what truly sets this class apart. You are getting training for your course play at a level we've NEVER released or taught before. Believe me, this is new, and this is WELL worth it.
Scan through the material and you'll understand why this is a 6 week advanced class and why I'm GUARANTEEING you drop 5+ strokes over that time.
-Todd
Yes, It is a lot of material - which is why we're breaking it down for you into bite-sized chunks over 6 weeks
---
---
---
About Your Instructor:
---
Todd Graves Co-Founder of the Graves Golf Academy
---
Todd is recognized as one of the world's best-known teachers of The Single Plane Swing, made famous by the greatest ball striker who ever lived, Moe Norman.
But it's more than that. Todd is a driving MASTER and has dedicated himself not only to being one of the best long game players around, but also being the best INSTRUCTOR for long game that there is. You are in GREAT hands in this Masterclass.
Which is why we GUARANTEE that you ...

---
HD Videos and Weekly FAQ Sessions Mean YOU Will Add Yards & Consistency from ANY Tee Box!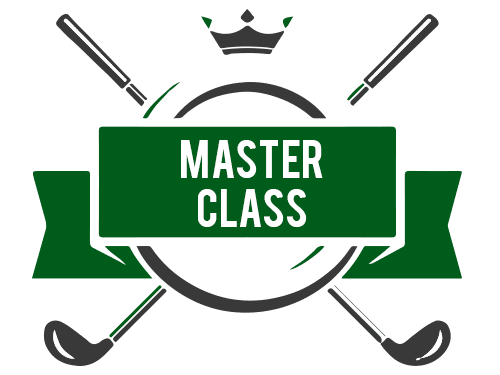 Add 15 Straight Yards or You Don't Pay a Penny…
We're so confident that the Advanced Driving Masterclass is your ticket to playing better golf with lower scores that we'll back it up with this promise…
Give this class a complete test-drive for a full 90 days. Implement the fundamental movements into your long game. Take a couple of hours a week to practice these methods. And if, in any way, you're not satisfied with the results or you're not seeing at least a 15 yard increase from your tee shots within those 90 days, then simply let us know and we'll arrange to refund 100% of your payment.
So really, you have nothing to lose here and EVERYTHING to gain. What's stopping you?
Do yourself a favor—snatch up this amazing training NOW before it goes away for good. Simply click the button and let's take that first step towards transforming you into a driving game wizard!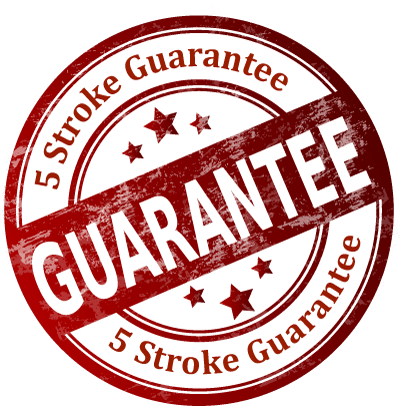 This Masterclass is NOT open the majority of the time…
Most of the year, this Masterclass is not available for purchase. But for the next few days we are opening up access to a select few. So make sure you get inside before this offer ends or you'll end up…well…missing out.
Please note: This is likely the ONLY time we will offer the Advanced Short Game Masterclass during this year. So if you miss out now, you won't have another chance until next year.
Is that what you REALLY want? To wait another whole year before making a significant improvement in your game and shooting scores like you KNOW you're capable of?
Because if you don't jump in with us now, that's exactly what's going to happen.
So don't wait—enroll NOW in the box below and let's take that first step towards adding more yards and confidence to your tee shots as quickly as possible. Can't wait to see you there!
---
Experience Graves Golf Instruction Like Never Before...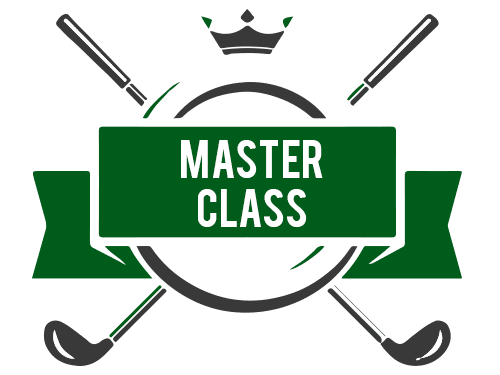 Course Details:
Tuition: $197
---
Level: Intermediate/Advanced
Setting: Online
Course Length: 6 Weeks
---
ACCESS CLOSES SOON:
The Advanced Driver Masterclass is only open for enrollment a few times per year - Don't Miss Out!
CLICK HERE TO ENROLL TODAY
Final Note From Todd
This opportunity is only coming around ONE TIME this year and enrollment closes soon. I want you to enroll with confidence because I'm excited to unlock the potential in your driver that you have had all along.
If you have ANY questions on the class, or are on the fence about joining, PLEASE give Tanya a Call toll free at 844-831-8084.
Click the big button above and commit to lower scores - Guaranteed!
Sincerely,
Todd Graves
Dedicated Masterclass Instructor & GGA Co-Founder