Instantly Eliminate The Top Two Mistakes We See In 9 Out Of 10 Students
How This Specific Device Shocked The Graves Brothers Into Buying Every Available Unit On The Market So that You Can Mimic Moe's "Master Move" Without Having To Think!
A Letter From Todd Graves:
Quick forward – limited quantity sale here. Will sell out fast. Only 570 in stock.
Dear Single Plane Golfer,
I've got a confession to make that will upset some of you…
Some of you will likely think that I am "being unfair". And that's ok. Just please hear me out…
And before you rush to any judgement on what I'm about to say, I want you to understand something.
Tim and I love what we do. And we love what this Company stands for. Tim and I have spent countless hours refining the VISION for the Graves Golf Academy in 2017. Many things have changed over the years. And we have decided to consciously rededicate ourselves to what is most important.
And what is most important is YOU.
Without your passion, feedback, patience and support – we wouldn't be where we are today. And for that, we are truly grateful.
This year and going forward, we are going to be focusing virtually all our effort to help those of you who are dedicated to learning the Single Plane Swing. Regardless of where you are on the GGA Path to Success, if you're dedicated to learning Moe's Swing, our team is dedicated to helping you.
Conversely, this also means that we aren't going to be spending much time with the "luke warm" crowd anymore. It's not personal. It's just that my team and I only have time to help those who want to truly know the Feeling of Greatness.
I hope you understand. And please keep reading…
Now, you may be wondering what this has to do with the newly available "Load-n-Fire" leg brace.
Here is the short answer: We've got a limited quantity of the Loan-n-Fire braces. And I want to make sure those of you who are passionate about improving your Single Plane Swing get the first chance to own this training aid.
Remember, I've seen a lot of training aids. I've also spent thousands of hours and tens of thousands of dollars designing, testing and developing Single Plane training aids.
We didn't invent the "Load-N-Fire" but I can tell you after using it that we are going to START making them! (But it is going to take at least a year to get the manufacturing set up).
Yes, it is that good.
And we only have a limited quantity that are ready to ship.
If you're serious about your Single Plane Swing, I strongly suggest you get the Load-n-Fire on this page while you still can. It will be a LONG time before we're able to replicate this and life is short!
Thank You Again,
Todd Graves
Co-Founder GGA
Instantly Eliminate Your Over-The-Top Move & Match The Single Plane Model Faster With The "Load-n-Fire"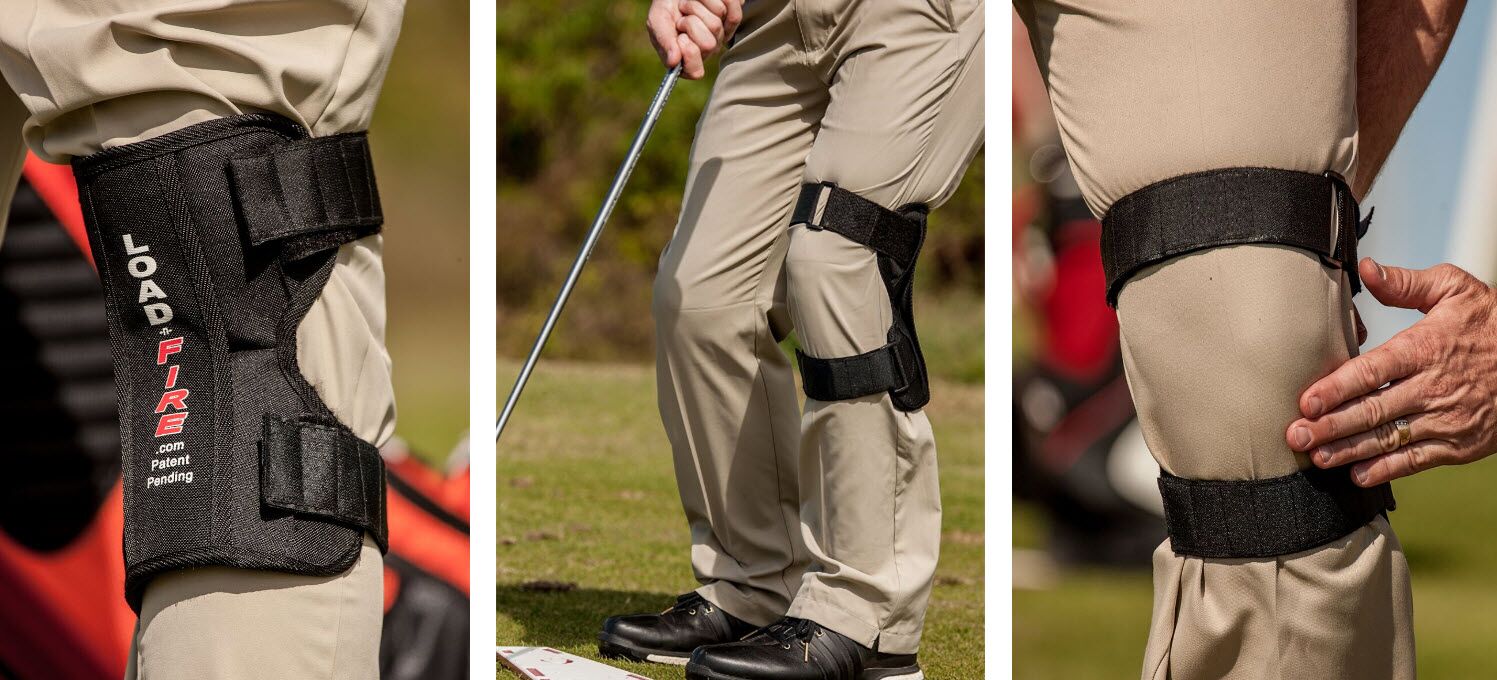 The Load-n-Fire's contoured rigid insert maintains your knee at proper angle through your entire swing
Tested & Proven Ideal For The Single Plane Swing, The Load-n-Fire Can Be Used On Both Trail & Lead Knees
Use Load-n-Fire On Your TRAIL Leg:
Create More Power
Eliminate Slice And The "Over The Top" Move
Receive Gentle Feedback You Immediately Feel
Keep Your Leg At The Ideal Angle At The Top Of Your Swing
Use Load-n-Fire On Your LEAD Leg:
Support Hands Down The Line
Get Proper Flex In Lead Knee Through Impact
Receive Gentle Feedback You Immediately Feel
Keeps Your Leg At The Ideal Angle Through Impact And Finish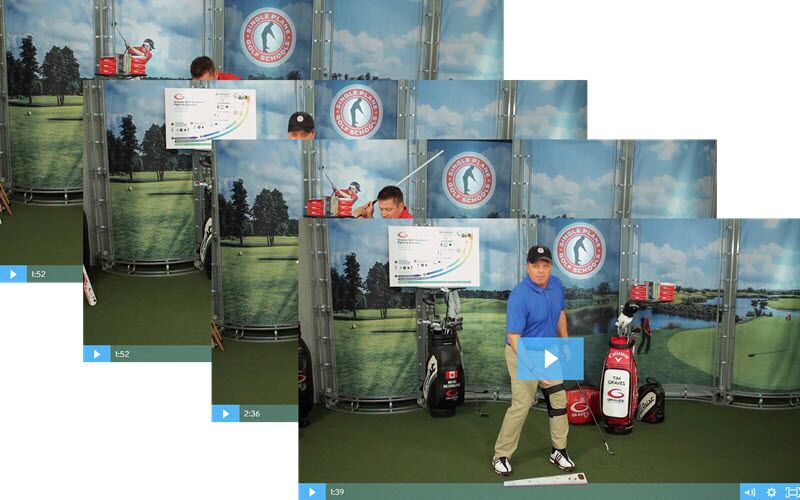 Free Training Built Around The Load-n-Fire Included!
PLUS: When You Order Now You Get Access To The Special Load-n-Fire Digital Drills With Videos By Both Todd & Tim
Chipping & Pitching Drills
Leverage Bag Drills
Single Plane Position Trainer Drills
Full Swing Drills & More!
---
The Second Piece To The No-Glamour All-Gain Package:
The GGA Leverage Bag
Every student at EVERY Graves school trains with the Leverage Bag. It is that important of a tool to learn how to correctly produce speed and feel and ideal impact position.
Yeah, it's not very sexy, but I bet that you will IMMEDIATELY discover something new about your hand position and swing at impact with this.
And as you (should) know, proper hand position at impact is crucial to solid and consistent striking. Every student at every one of our schools uses this product and you should too.
The bag that teaches you two basic fundamentals:
LEVERAGE (Clubhead speed)
Correct IMPACT Position