NEW TRAINING: Attention All Golfers Who Suffer From Inconsistent Golf Shots…
Discover Moe's "Deal Breakers"
And How These Two Critical Steps Can Either Make (If You Get Them Right) or Break Your Golf Swing…
Introducing The Single Plane "Deal Breakers" Online Workshshop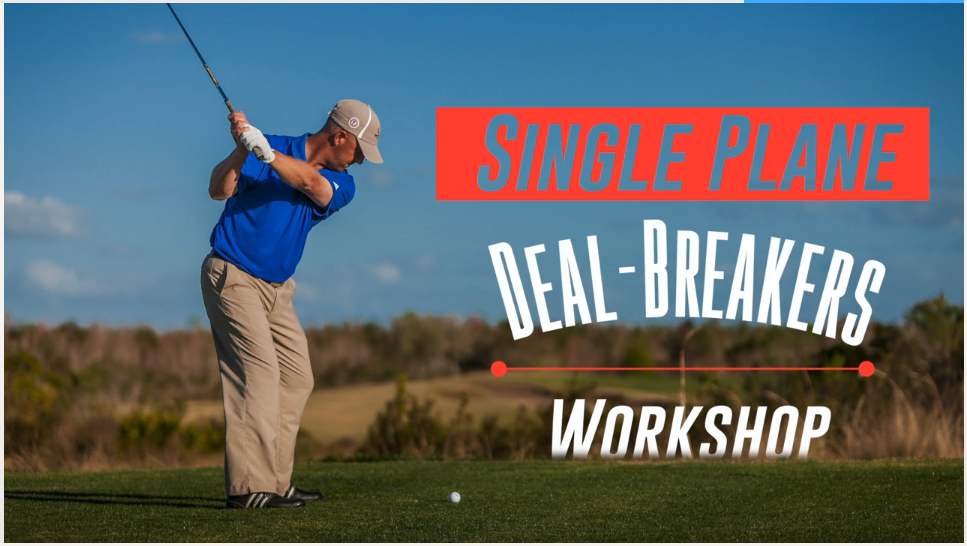 The Workshop Starts On
November 8, 2017 at 6PM (CST), 7PM (EST), 4PM (PST):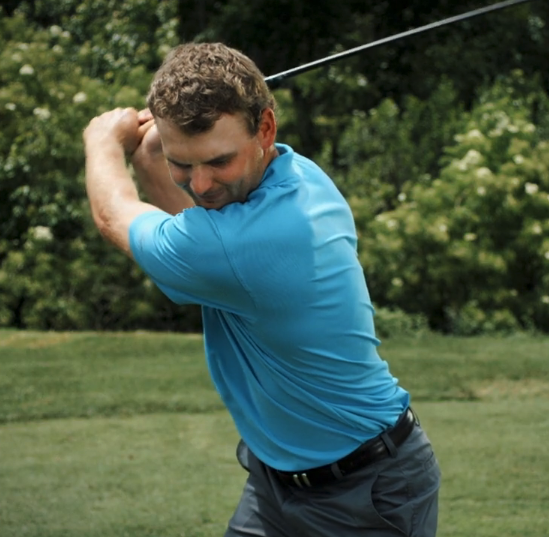 We're holding an exclusive half day online event *for SERIOUS golfers only*.
In it, you'll learn  to master what I consider the two most important things in the Single Plane Swing -–  the address position and the movement of the lower body –  transition.
By the way, these are the exact things I see the most problems with in the hundreds of students I see in golf schools every year.
It's just like Moe said, "If you don't have a good address position, you haven't got anything" and "You have to learn the 'Master Move' – if you plan on becoming a great ball-striker".
In this class, I'm going to deep-dive into these two aspects of golf swing  – what I call Moe's "deal-breakers. "  These are the ones that help your swing and produce maximum amounts of speed.
And just when you think your swing couldn't get any better, I'll show you drills you can do outdoors AND indoors that will have you improving your golf swing anytime and anywhere – helping you get ahead of your golf buddies sitting on the couch.
Here's the thing, you simply can't sit around read about golf to get better. It doesn't help to just watch a video.  It's not possible.  People who sit around feel stuck and struggle with their swing.   If you feel stuck and are tired of not knowing how to practice, this class is for you!
Get ready, I'm going to take your Single Plane Swing to a whole new level by teaching you what and how to practice and Master Moe's deal breakers.
This is how it works…
Step #1 – pay $1 right now to reserve your spot.
Step #2 – you attend the LIVE online training on November 8th. (There will also be a recording if you can't make that date)
Step #3 – at the end of the training, if you feel you didn't get enough value to make significant improvements in your game, then just email us (at our private email address that we'll reveal on the webinar) and you won't have to pay a dime. (We'll even give you back your dollar )
If you enjoyed the event, and you're confident this will help your game tremendously, then just do nothing, and after the webinar we'll bill you the remaining payment of just $96.
NOTE: For those that can't make the Wednesday training, there WILL BE a recording of the event available within 24-48 hours.
ACT NOW and you'll also get the special
Fast-Action Bonus (First 100 Students ONLY):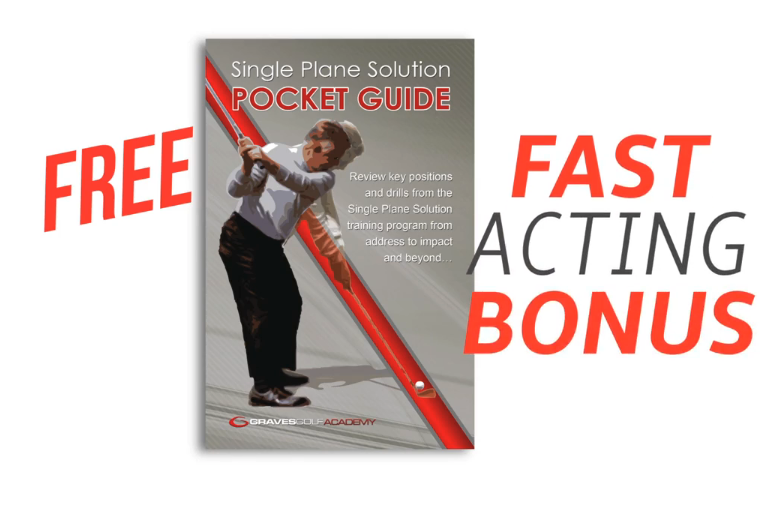 If you are one of the first 100 students who sign up today, you'll also get a FREE preview copy of our newest product "The Single Plane Golf Pocket Guide".
This pocket sized book is designed to be your go-to resource when you are practicng you Single Plane Swing. It isn't even available to the general public yet and will retail for $34.95 when it does. But you'll get your own copy for FREE as part of the FAST ACTING BONUS.
100% No-Risk, 30 Day Money-Back Guarantee!
Here's the deal…
I think I've proved with my "Try It Before You Buy It" Offer, I'm willing to put my money where my mouth is. But let me take it one step further… Because I'm so confident the secrets you learn during this workshop will transform your game.
Register for this amazing workshop today. Attend the event and/or Watch the recorded videos. If for any reason you're not thrilled, you have nothing to worry about. Simply request a refund within 30-days and you'll get every dime back. No questions and no hard feelings.
Join Us At The Single Plane
"Deal Breakers" Online Workshop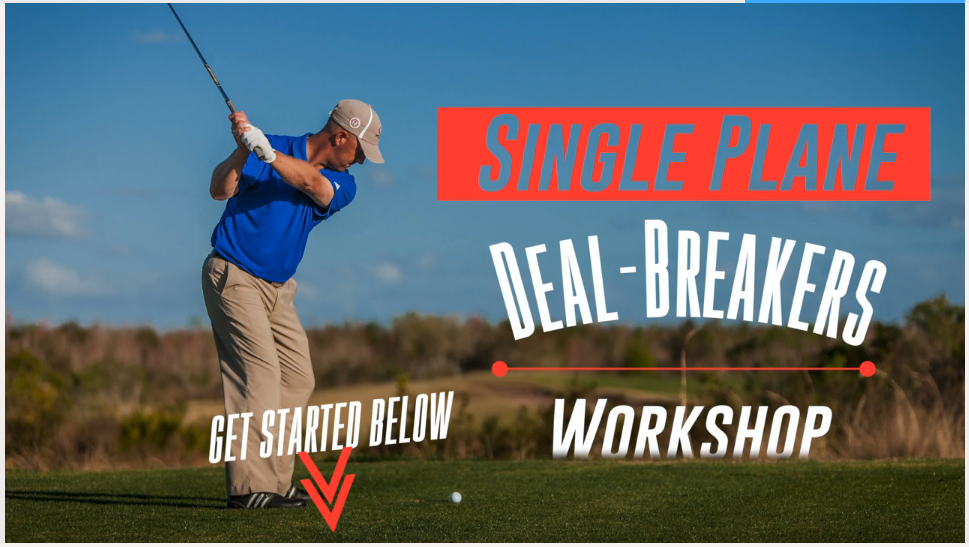 The Workshop Starts On
November 8, 2017 at 6PM (Central)
Special "Try Before You Buy" Deal!
Reserve your seat today for just $1…
Attend the Workshop and, ONLY if you decide the training helped your golf swing, then
pay the remaining $96
Only
$97

 … $1 – TODAY
To Reserve Your Seat!
(I will only be billed the remaining $96 AFTER the event
if I feel like you provided me outstanding value!)