Discover How Feeling Swing Plane Will Help You Swing Like Moe Norman
If you desire to feel swing plane and lag, then watch the video below
"One of the hardest things to do is teach people feel." – Todd Graves
Todd here…It's 1994 at a clinic in Chicago, Illinois. This was the first time I saw Moe Norman hit a golf ball.
It was quite an experience. From the first moment I saw him hit, I could see that he swung the club a little different and even how he setup to the ball was unusual.
But as he hit shots over and over, the repetition of his swing was fascinating.
Because not only was it something I hadn't seen before, but because it was so simple…so easy!
For the next 10 years, I learned from Moe and developed training aids to help others experience the same feel the same way Moe did.
What I discovered is that it is hard to teach "feel"…until now! We have developed a training aid that will help you feel swing plane.
Introducing the Swing Thing!
Keep reading to learn more.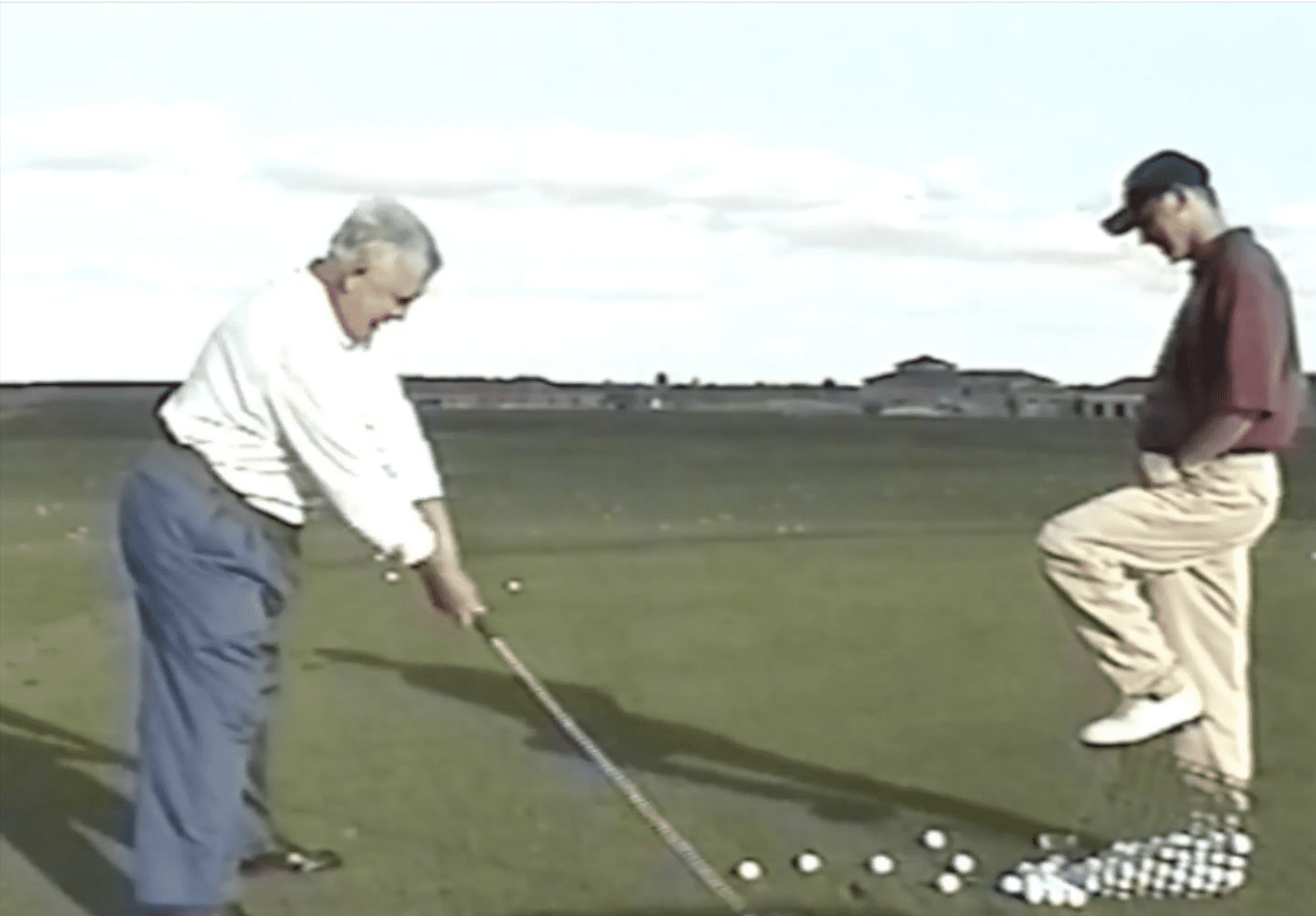 Moe Norman with Todd Graves as he is learning how Moe felt during his swing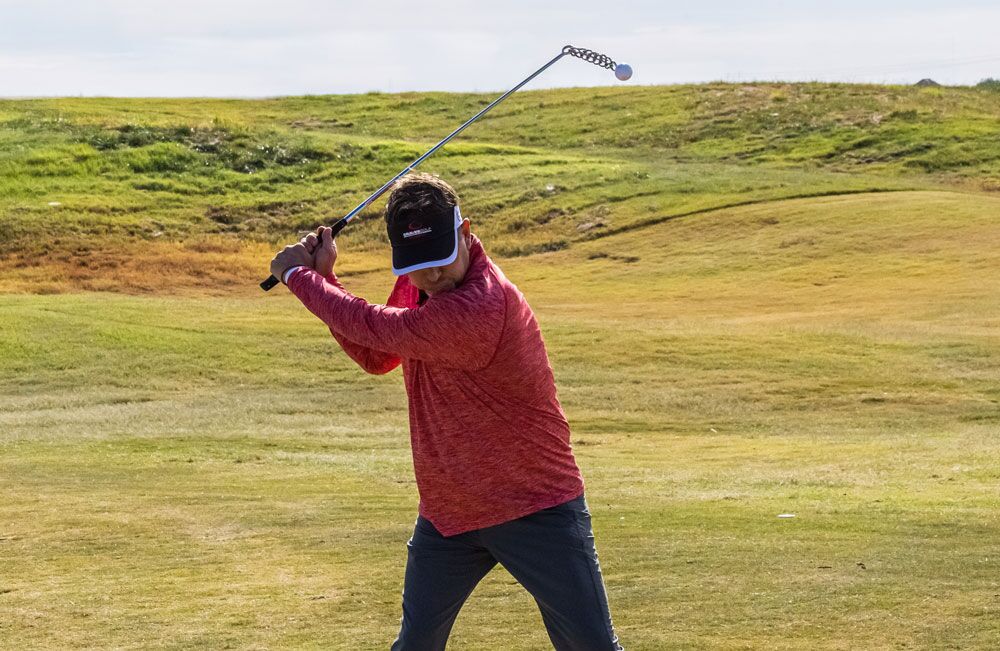 The Swing Thing from Graves Golf will help teach you the feel of the Single Plane
You Too Can Feel Swing Plane, so for $89, Get a Swing Thing Today!
Want one for your bag and the other at home?
Order Two Swing Things for Just $159
How To Use The Swing Thing
Using the Swing Thing for Warmup
When most golfers warm up before practicing or a round, they do some rotations or stretch their body making sure they are ready to move and then start hitting. Sometimes, those first few hits don't feel right. That's where the Swing Thing can help you in your warm up so your first hits with your golf clubs can feel solid after swinging the Swing Thing.
From Feel to 6 Iron
During practice, a great way to get the proper swing plane feel is to use the Swing Thing a few times and then move and hit our 6 iron Feeling of Greatness Club.
By doing this over and over, it will help you establish the feel of swing plane you are trying to achieve and see the result by striking a golf ball.
Order Your Swing Thing for $89
and Start to "Plane the Chain" Today!
Want one for your bag and the other at home?
Order Two Swing Things for Just $159
THE SWING THING WILL SHIP WITHIN 7-10 DAYS OF ORDERING
For any questions regarding the information above, don't hesitate to contact us!
Copyright 2019 Graves Golf Academy