Would You Like The Guide To Swinging A Golf Club Perfectly Straight Every Single Time?
AND... What if I GAVE It To Your For Free?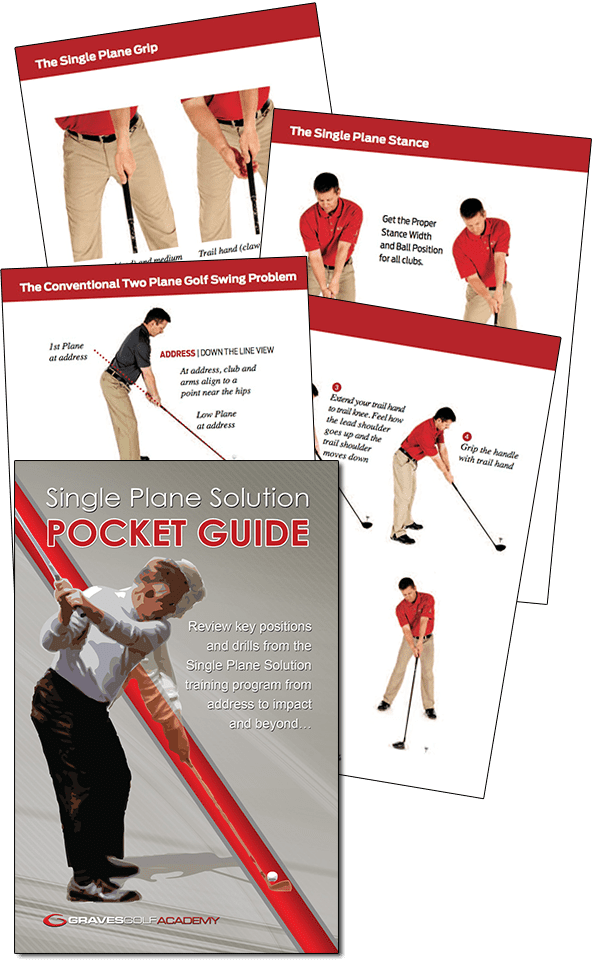 The Single Plane Solution Pocket Guide is 27 full color pages with each page covering step-by-step all you need to know when working on your single plane swing.
The bullet-point-style, full-color, illustrated booklet fits easily into your golf bag or pocket and is designed to be your 30 second reference and confidence booster.
No more scribbled notes on post-its. No more print-outs from golf websites. No more rummaging through your bag looking for that page you tore out of last month's Golf magazine.
It's got all the info you need but is still small enough to fit in your pocket. You get the bullet-point breakdown of each component in 3-5 simple steps.
If you love the game of golf and want to play at your best you're going to love this pocket book.
So go ahead and tell us where to send your free copy right now...